YASG [Demo]
This is a sandbox game with indirect control. The full version is available on Steam: https://store.steampowered.com/app/1143870/YASG/
You're the Dark Lord, but you're beaten, therefore weak; and your castle was turned into debris. It's time to return the Dark Kingdom to its former glory!

Good news #1: you have cute diligent servants
They will Explore, Mine, Craft and Build for you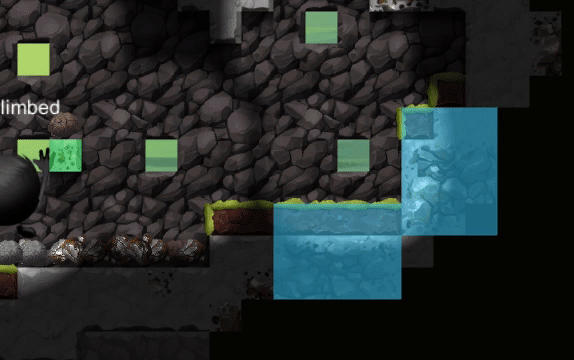 Good news #2: You can jump from map to map with your castle. And keep all your belongings. Anytime.
So if something goes wrong - xenophobic peasants attack or whatsoever...

... you just jump and take your stuff and staff with you!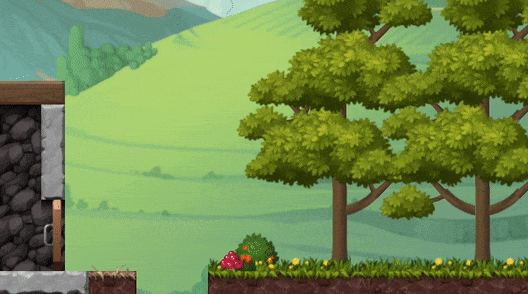 Jumping also resurrects dead servants.

Ambivalent news #3: You'll be immersed into adventures and nuisances
You'll even have to drain the sea to get some instruments on its bottom. Look:
Be careful, flowing water can kill your servants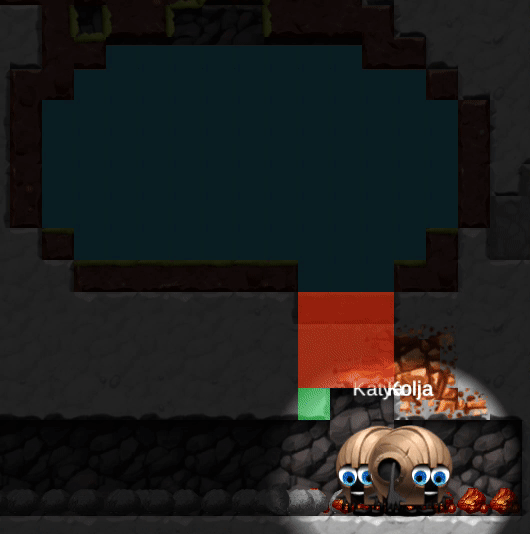 Good luck, your Dark Majesty!
Control
Left click - set a task
Right click - cancel a task
The game has different control modes (you choose which one you need right now).
Default mode. Use it to explore the map.
Click on your servant to equip them.
Click on any workbench to show your production queue.
Use this mode to mine.
Click everything you want to destroy.
Use this mode to build something.
You must have some stuff to build from.
If you don't have it, mine/craft it first.
The button opens your Recipe book. You need it
to craft complex things like instruments or armour.
Use this mode to attack baddies and chase for food
(sheep, chicken).
The button allows you to jump from map to map.
Do it if you're short of recourses or need to resurrect
your dead servants (yeah, baddies ain't sleeping!).